SAUCE GOT REAL
Sauce Shop is stirring up the world of condiments. What started in the kitchen of two food lovers – Pam and James, is now a full-blown flavour obsession.
We make all our sauces and seasonings right here in Nottingham, using nothing artificial. Flavour is life.
Shop now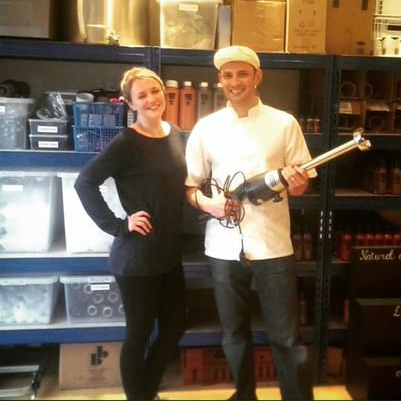 THE HISTORY OF SAUCE SHOP
We've been making flavour-packed sauces for almost 10 years. From a home kitchen experiment to a team of over 40 foodies cooking 60,000 bottles every week at our factory in Nottingham, the journey has been wild.
We are just getting started.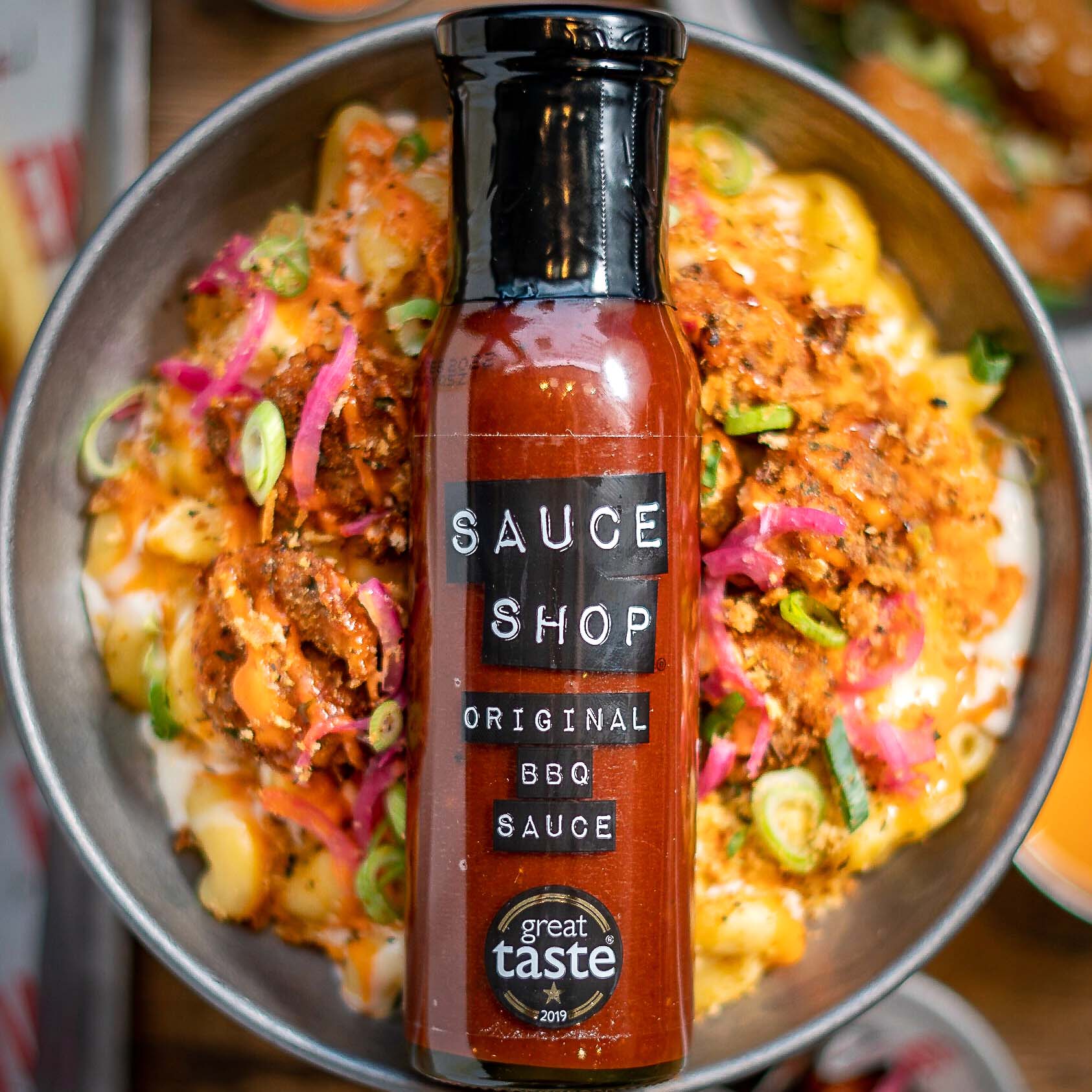 OUR INGREDIENTS
Your favourite sauces made the old-school way using nothing artificial. We use ingredients you'll actually recognise, not ones that sound like they'd be at home in a science lab.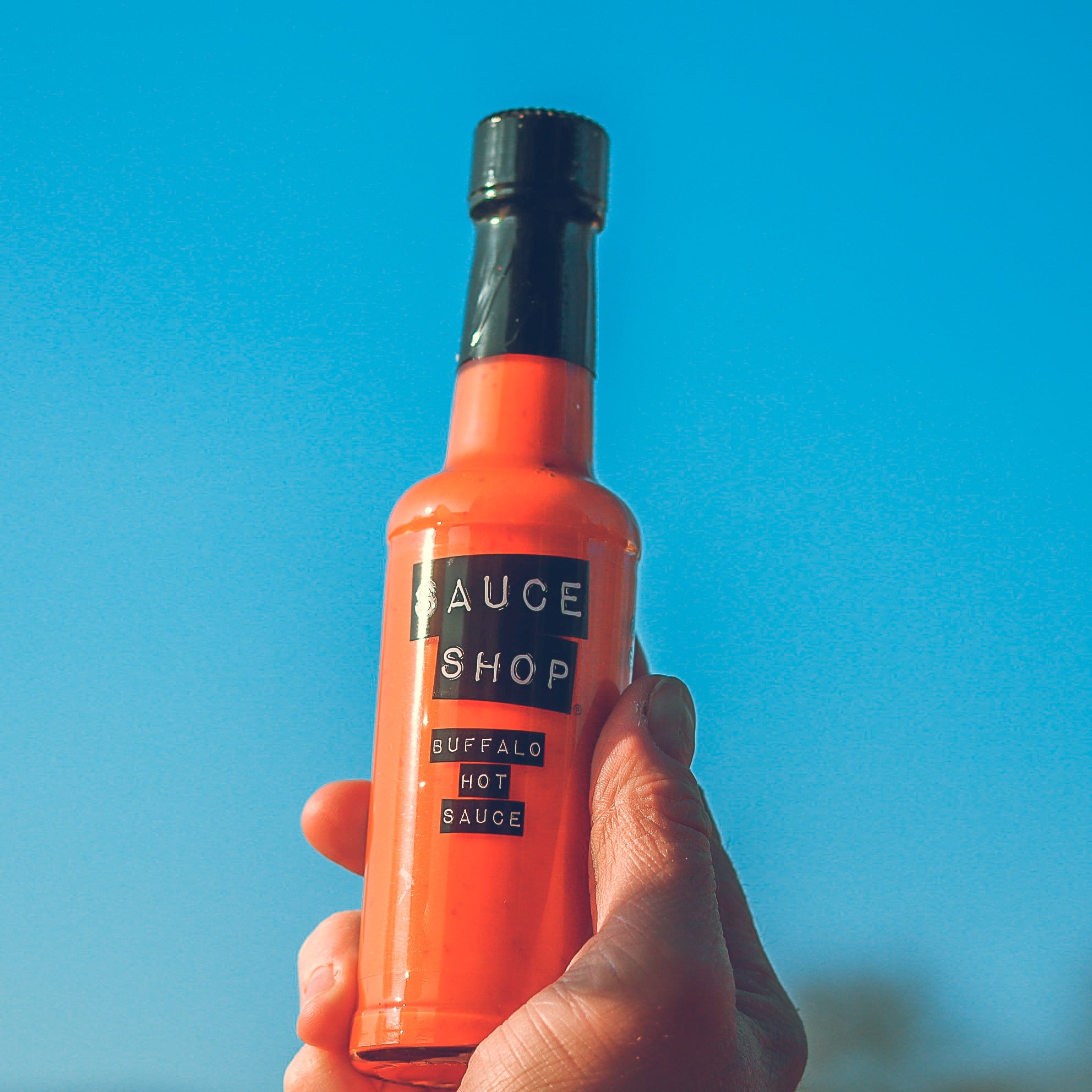 OVER 30 FLAVOURS AND WE'RE NOT STOPPING
Too much sauce? There's no such thing! From classics like Buffalo Hot Sauce to our ever-changing line-up of limited editions, we've got over 30 flavours to choose from.
It's time to build your sauce collection.
SHOP NOW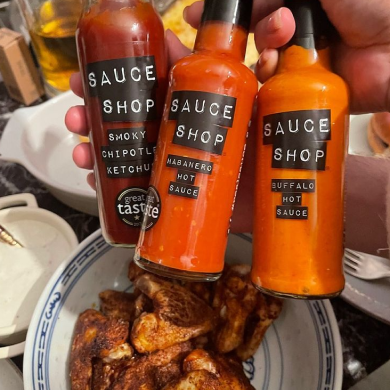 REVIEWS
We talk a lot about our sauce… and so does the Sauce Shop community. Hit the button to read over 11,000 5-star reviews from customers who love Sauce Shop.
READ OUR REVIEWS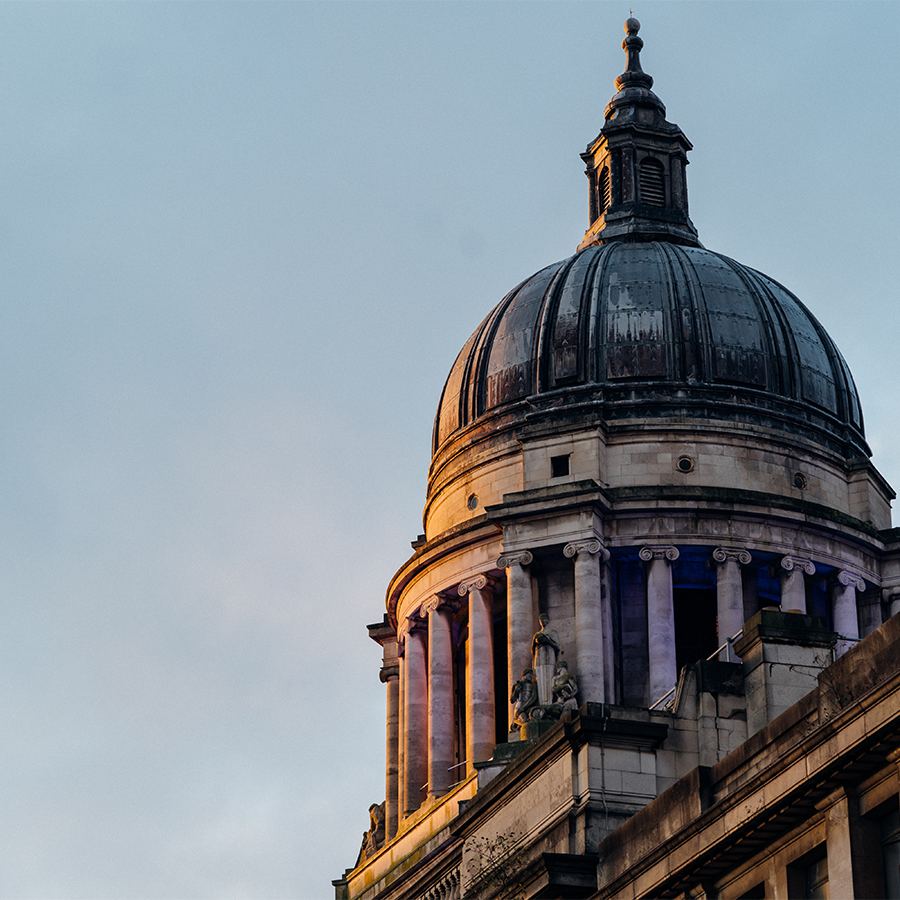 MADE IN NOTTINGHAM
Made by us, in Nottingham. All our sauces are made from scratch by the Sauce Shop team, right here in the UK. We cook every batch, label every bottle and pack every box.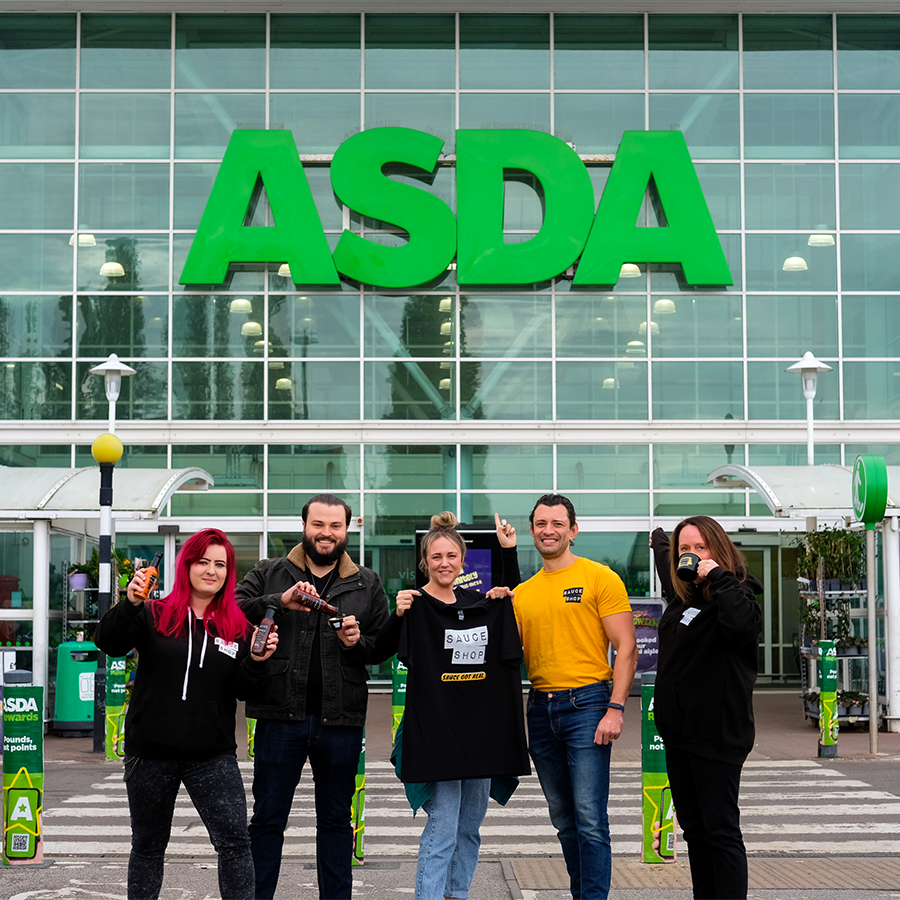 WHERE TO BUY
Want to stock up in store? Find us in Sainsbury's, Asda, Whole Foods Market, Booths and many more independents.
Easy as you like.
Stockists
SUSTAINABILITY
As a food manufacturer, we recognise that we have a negative impact on the environment. Follow our journey to becoming a more sustainable business.
FIND OUT MORE