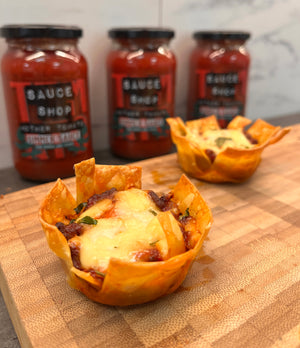 Mother Tomato Lasagne Bites
Save up to 30%
Create a custom box full of sauces and seasonings and save on your sauce. *Save 30% when you subscribe to a box of 18 items
Join our Flavour Forum for recipe ideas.
Great reasons to buy from us
Guaranteed delivery
In the unlikely event of breakages or damage to your delivery, we will replace any items that are not usable.
1 order - 1 tree planted
We plant one tree with every order placed in partnership with Ecologi. We've planted over 65,000 since 2021.
Check our progress here.
Over 11,000 reviews
We've already received over 11,000 5-star reviews from real customers so you can trust that our products taste amazing.
Read them here.