Sauce Shop Branded Enamel Mug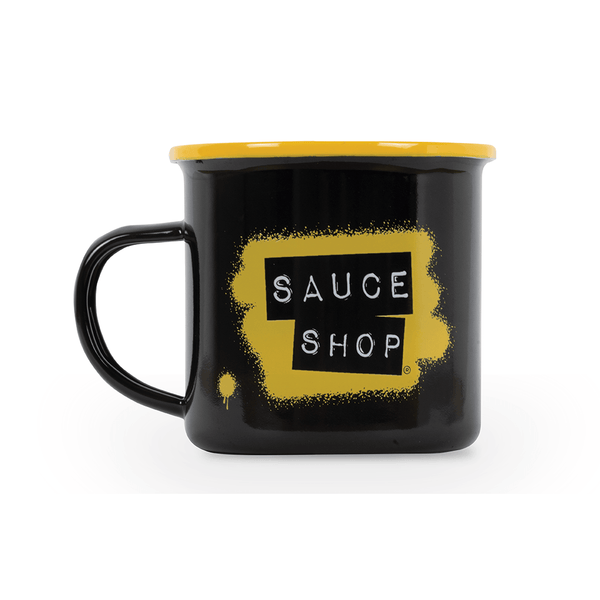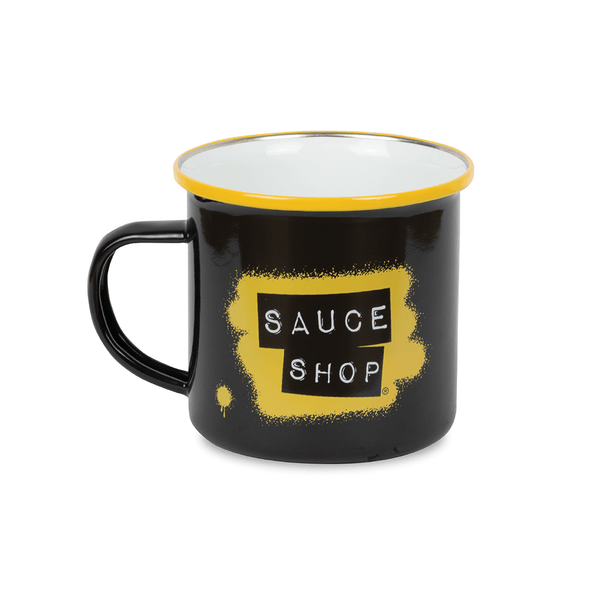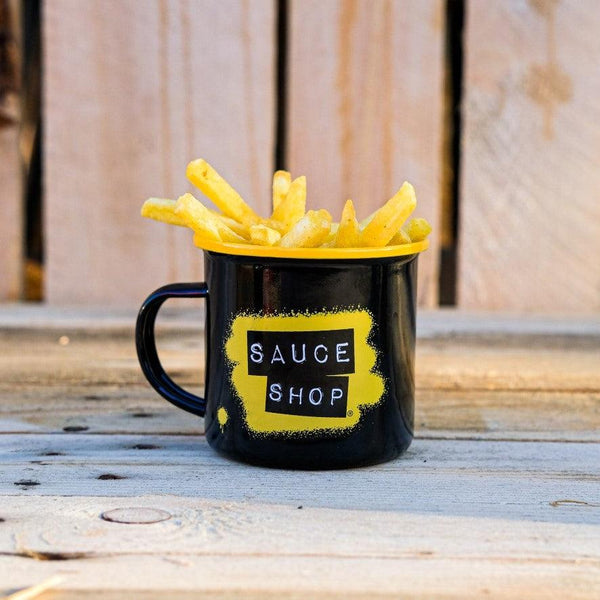 Originally bought as mugs for our team, we are now releasing our Sauce Shop enamelware mug into the wild! 

Whether it's hot drinks or a fancy way to serve your fries, this mug is extremely functional (and a constant reminder of your favourite sauce brand, of course).
Perfect for camping, the office or home

Screen printed with Sauce Shop logo
Black with hand-painted "Carolina Gold" yellow rim
11oz / 300ml capacity
Made from enamel glazed carbon steel and stainless steel
Extra bits
External dimensions: 80 x 87mm diameter
Washing instructions: This mug is not dishwasher safe. Hand wash only is
recommended. Please wash mug before use. Do not use in a microwave oven. Hand dry is advisable. 
This retro-styled mug is hand-enamelled so each one is a little different. Slight imperfections in the surface of the enamel finish (such as dimples, dots, variations in the enamelling etc...) should be expected; each mug is unique!
Select range available from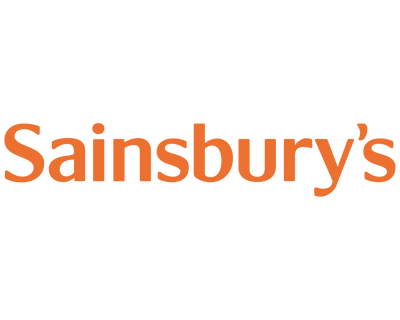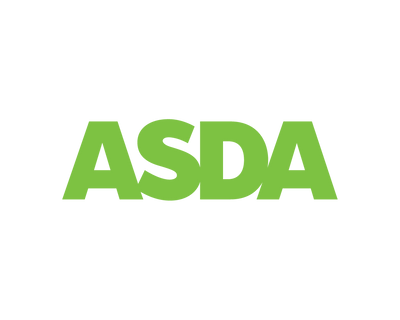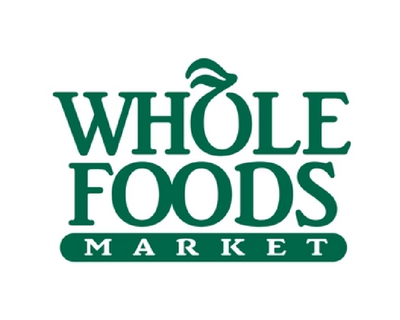 Great reasons to buy from us
Guaranteed delivery
In the unlikely event of breakages or damage to your delivery, we will replace any items that are not usable.
1 order - 1 tree planted
We plant one tree with every order placed in partnership with Ecologi. We've planted over 65,000 since 2021.
Check our progress here.
Over 11,000 reviews
We've already received over 11,000 5-star reviews from real customers so you can trust that our products taste amazing.
Read them here.